The Watch Lake – North Green Lake Volunteer Fire Department is made up entirely of volunteer members who are dedicated to regular training programs that provide them with the skills to respond to fire  emergencies in a safe and highly professional manner.  Its official mailing address is: 5771 Green Lake North Road, 70 Mile House, B.C. V0K 2K1.  Please direct all correspondence to this location.
The department is under the command of the Fire Chief who is responsible to a Board of Directors elected by the dues-paying property owners in the community. This equipment is divided equally between the two fire halls that were both completely rebuilt in 2009.
Area Facts
Population: The department provides fire and first responder services to 439 billable  properties representing approximately 1,100 people.
Coverage:  The department's area begins on North Green Lake Road at the southwest end of Green Lake.  To west, it serves 83 Mile Road to the intersection with Highway 97.  To the north, it extends to the cattle guard near the top of Box Hill on Watch Lake Road.  To the east and southeast, coverage includes part of Little Green Lake Road and Kazoo Road.
Coverage Area Map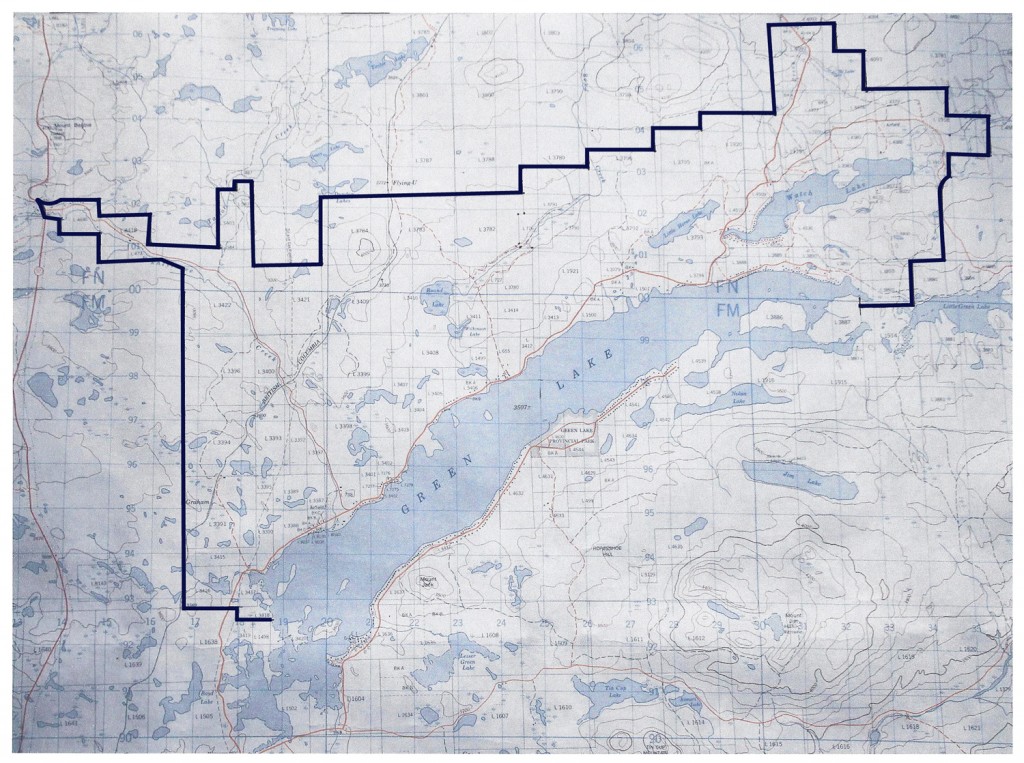 Fire Personnel
There are currently 33 members of the department.    Members respond to all 911fire calls by attending the closest of the two fire halls in the district from which they are then dispatched.
Equipment

The department has 2 fire engines, 3 water tenders, 2 one-ton pickup trucks equipped with 250 gallon water tanks, and 1 heavy-duty trailer with a high-volume water pump for rapidly filling tenders.  One of the one-ton trucks doubles as a snow plough during the winter months.
Sonny Johnson Fire Hall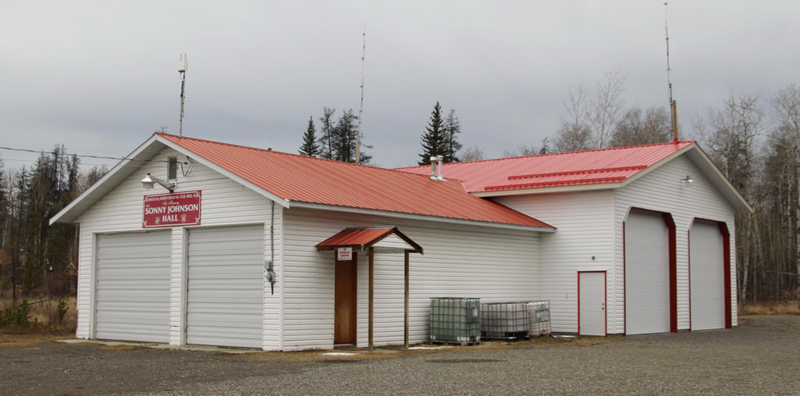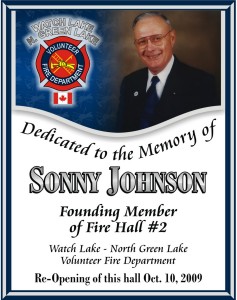 Shorty Horn Fire Hall